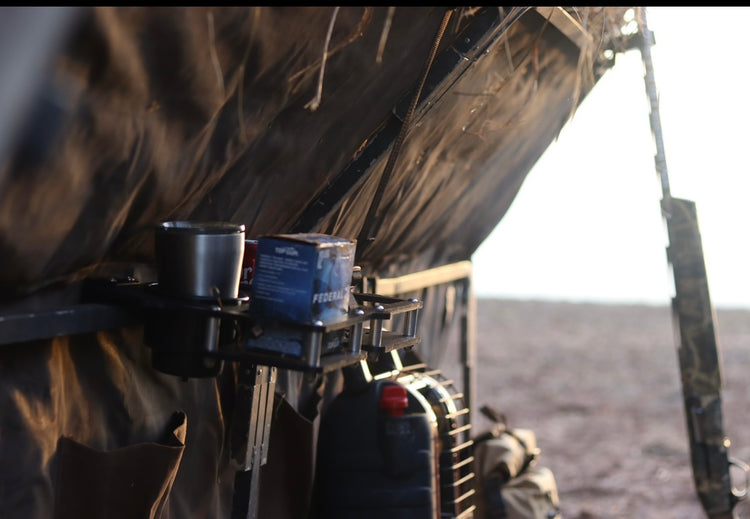 About Us
Oklahoma Fowl Company started in early 2021, when we were tired of having a cluttered, unorganized blind. The first BOSS (Blind Organization Shelf System) was introduced in 2021, along with magnetic gun rests, cup holders, shell holders, and gear hangers. Since then, we have worked with many outfitters and spend countless hours in R&D to bring you a full line of BOSS Products and other accessories to set up your blind with an easy, practical solution to organizing your gear inside the blind! Since then, we have branched off into trailer and storage solutions, as we feel there is a better way to organize hunting gear when at home or in transit to the field!
We pride ourself on the quality of our products, built to withstand the harsh environment and abuse us waterfowlers put our gear through, whether your hunting salt water in the coast, or negative temperatures in the north!
We are 2 buddies with a passion for being outdoors and coming up with solutions to common problems we encounter while hunting!